TotalTouchPro ... Our Incredible TripleTouch Instant Response
Use for ANY Company, Service, Industry, Product, MLM, Direct Sales or Affiliate Program!
| | |
| --- | --- |
| | & Easily Create Autoresponder Campaigns with Email, Text Message and Voice Broadcast! |
Special Add On Pricing To Your Existing SalesTeamSites Powered Marketing System.
( I Don't Have a System )
150


messages

375


messages

750


messages

2,250


messages

7,500


messages

100 Text Msgs
250 Text Msgs
500 Text Msgs
1,500 Text Msgs
5,000 Text Msgs
50 Voice Calls
125 Voice Calls
250 Voice Calls
750 Voice Calls
2,500 Voice Calls
$14.95/mo


Reg. $27/mo

$24.95/mo


Reg. $37/mo

$39.95/mo


Reg. $67/mo

$99.95/mo


Reg. $147/mo

$299.95/mo


Reg. $387/mo

Overages:
7¢ / text - 12¢ / voice
Overages:
3¢ / text - 5¢ / voice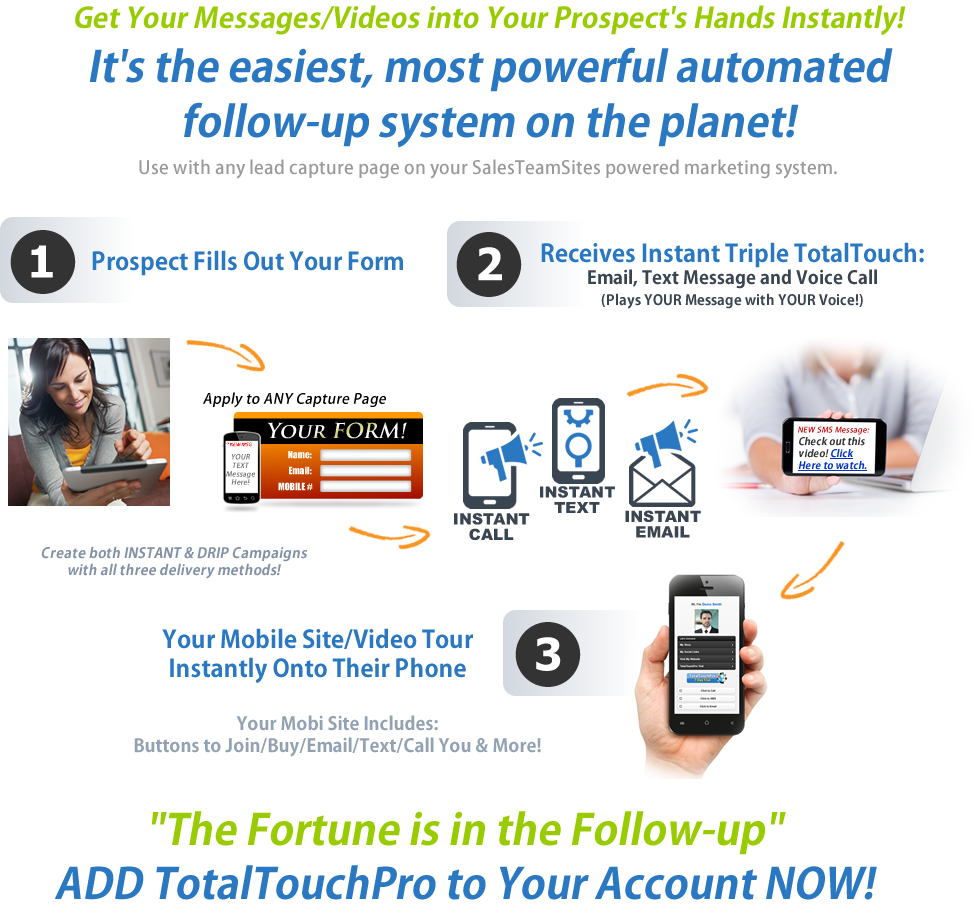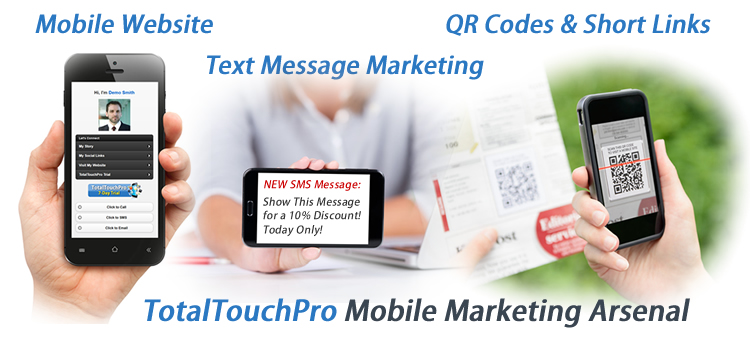 Don't Have a SalesTeamSites System?
Click Here to get a MyiPro account to gain instant access our full system which integrates completely with TotalTouchPro.
You can easily customize your MyiPro system for any business.



Order Your Package Above
Provide your website address/account
We then Upgrade Your Account with the proper amount of TotalTouchPro credits.


(usually same day!)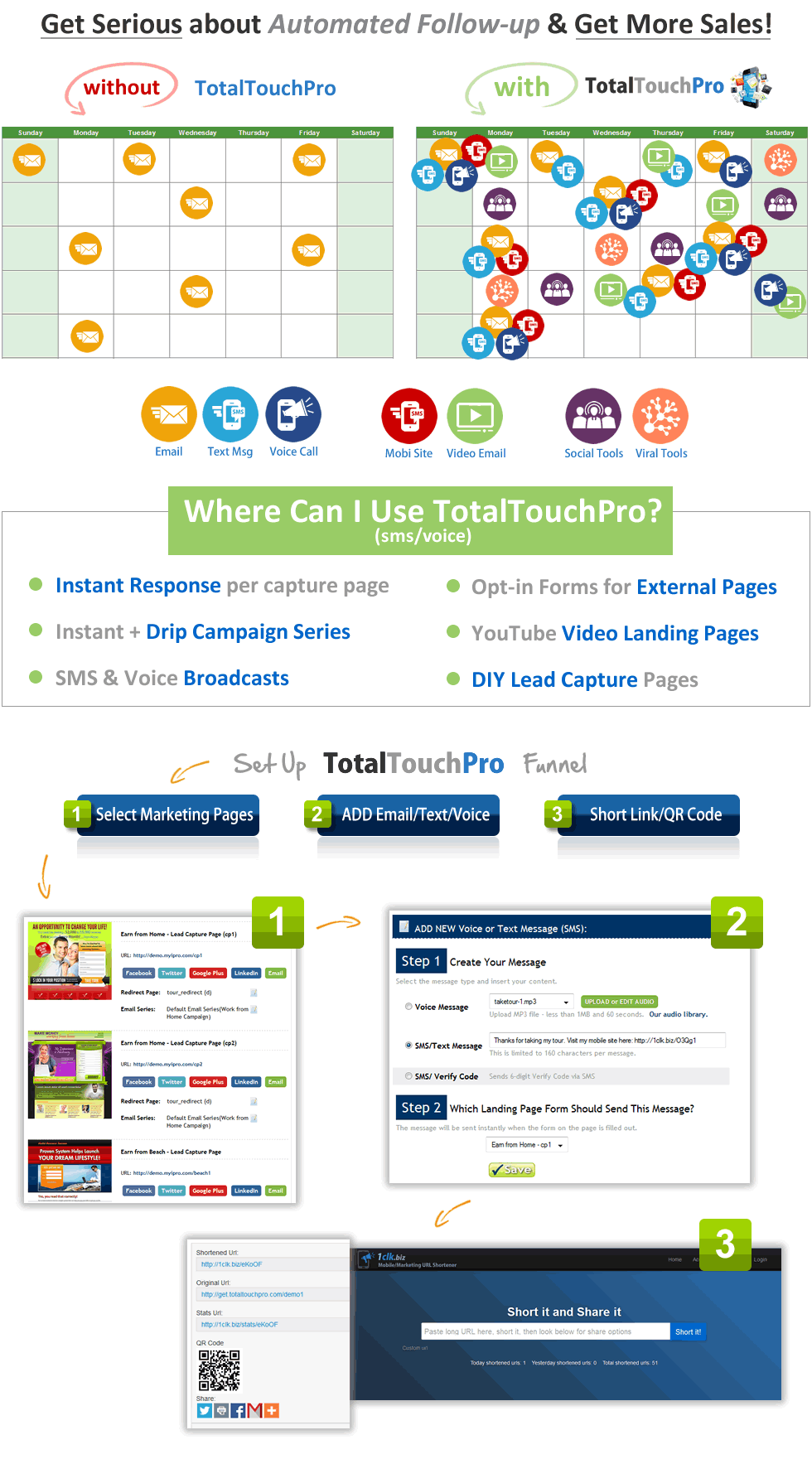 ---
Payment Details: You may cancel at anytime in your backoffice and all future purchases will be stopped.
Refund Policy: We do not refund subscription payments for any reason other than an error on our part of the billing process or the time/date stamp on the cancellation is before the charge on the credit card. There is a convenient cancel link in your back office and we will honor the time and date stamp of this cancellation process as the final determining factor in any refund issue. Stopping your payments is a manual task by a human so if you cancel at 3am and your subscription is on autocharge for 6am that day, chances are good that the charge will hit your credit card before our customer service department can cancell your recurring billing - this is a case where we gladly refund the money because you cancelled before, not after the charge had taken place.